Want to start an Amazon affiliate marketing side-hustle, but you don't have time to write a blog or make a vlog to promote your Amazon affiliate links? Read along as I teach you How to Add Amazon Affiliate Links on Pinterest, so you can skip writing and start making money.
Alternatively, you can visit my other article, "9 Steps to Starting an Affiliate Marketing Business Using Amazon and Pinterest" if you are interested in publishing a full-blown Affiliate marketing blog.
Trust me! Running a full Amazon affiliate blog is a better long-term side-hustle than just copy and pasting Amazon links on Pinterest. But no judgment. If you prefer the second option, then here is what you need to do!
What is Affiliate Marketing and How Can You Make Money From It?
Most of you probably already have an idea what Affiliate Marketing is, and you most likely know that it is only one of many ways to make money online. But for some who don't know, let me quickly explain it to you.
In affiliate marketing, you usually have to create value-adding content (usually in a form of a blog, vlog, or social media post) that has a goal to make your readers, viewers, and/or followers be convinced that they NEED the affiliate product you are promoting.
If you are observant, you will notice that on every content you will find on the internet, there is a call-to-action to purchase something via a provided link. This link is the affiliate link. The affiliate links' purpose is to track who sells who so the publishers can award the commission to the right person.
Overview: How To Add Amazon Affiliate Links on Pinterest
Okay!
So the goal is to show you How to Add Amazon Affiliate Links to Pinterest! But first, let me answer some of the most asked questions about the use of Amazon affiliate links on Pinterest.
Why Use Pinterest to promote Amazon Affiliate links?
Why Use Amazon Affiliate Program?
Can you use Amazon affiliate links on Pinterest?
Does Pinterest allow you to use Amazon affiliate links?
---
Affiliate Disclosure – I am an Affiliate of many products promoted on this website and may earn a commission if you purchase something.
---
Why Use Pinterest to Advertise Amazon Affiliate Links?
It is a good idea to use Pinterest to advertise Amazon affiliate links because Pinterest users are proactive shoppers.
Pinterest users use Pinterest to search for DIY ideas then they use Pinterest to research the items that they would need to complete their DIY ideas. Finally, they will also use Pinterest to buy the best item that they would use to realize their DIY ideas.
To put it simply, Pinterest users use Pinterest to find something to buy. Therefore, if you properly promote your Amazon Affiliate Link on Pinterest, then your chance of making a sale is higher.

Why Use Amazon Affiliate Program?
This one is an easy answer.
The reason why you should use the Amazon Affiliate Program is that Amazon is the biggest e-commerce site in the United States. In other words, they carry and sell virtually almost every kind of item.
This is great because you can use Amazon to monetize your Pinterest business whatever niche you are in.
Can You Use Amazon Affiliate Links on Pinterest?
The answer is conflicting, but as per my discussion with Amazon Customer Rep, you can use Amazon Associates affiliate links on Pinterest provided that you follow their terms and conditions as well as Pinterest's.
Amazon Associate's Requirements When Promoting on Pinterest
Pinterest cannot be a stand-alone site. You must have another website or webpage for approval that is one of our accepted types.
This is pretty simple to comply with. All you need is to create a website with few articles in it, then register it to your Amazon Associates.
To do so, you will need to go to Amazon Associate's "SITE LIST" then add your blog's URL. You will also have to add your Pinterest's URL there as well. Please see the slides below if you are having difficulty adding your blog and Pinterest's URL.
[metaslider id=3916 cssclass=""]
Other things you need to consider are the following:
Do not use link shorteners. Only use the link provided by Amazon's Site Stripe
Do not manually download product images. Use SiteStrip to grab the product image. Technically, you can't use Amazon's product images as a cover to your pin.
Just to be on the safe side, please email Amazon to confirm for yourself!
Reference:
Does Pinterest Allows Affiliate Links?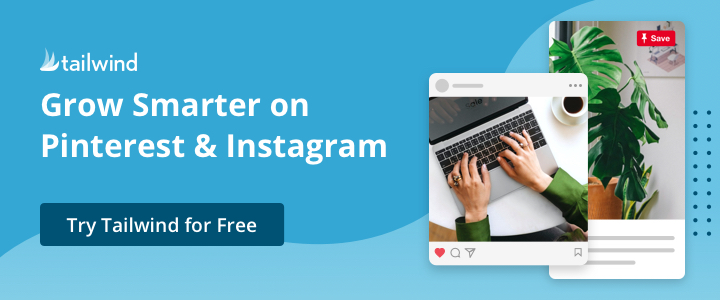 This one is easy and the answer is YES!
There was a point when Pinterest banned affiliate links because people misused it, but that was a long time ago. Today, they have a more sophisticated anti-spam software that filters spammers and that is why they are allowing affiliate links again.
Of course, Pinterest has terms and conditions that you must do to prevent your account from getting banned.
Pinterest's Requirement when Promoting Amazon Affiliate Link
Use the No-Pin feature to stay within spam guidelines
Disclose in the pin description that the link
Now that we have a go signal on using Amazon Affiliate Links on Pinterest, the next question that needs to be answered is How to Add Amazon Affiliate Links on Pinterest?
How to Add Amazon Affiliate Links On Pinterest?
In this section, I will show you how to create Pin with Amazon affiliate link.
Note that these steps are also the same when you are trying to create an affiliate pin.
1. Click the "plus" button on the upper right of your Pinterest account or the "create a pin" under your profile picture.
2. Type a "Keyword Loaded" Title
Remember, Pinterest is a visual search engine so properly "keywording" your title is a must! Make sure to use the main keyword/s for the product you are trying to sell in your pin's title so the people looking for it can find it.
For example,
Say, you are trying to sell "100 Side Hustles: Unexpected Ideas for Making Extra Money".
What I would advise you to do is to make sure that you include the main title of the book plus the author's name in the pin's title.
In this case, the title would be 100 Side Hustles by Chris Guillebeau.
Alternatively, you may also type the book title plus the author's name in Pinterest's search bar and see what others type in their title and simply copy it.
Pro Tip: Make sure to write the most relevant keyword related to the product you are selling first then work your way down the keyword hierarchy. That is, write the product name first, then the author's name, brand name, and so on.
3. Upload a photo or video creative for your Pinterest pin
Wondering if you can use amazon product images on Pinterest?
STOP!
Some people directly download the product image from Amazon, upload it on Pinterest, and call it a day.
If you are doing this, STOP!
This is a violation of "Associate Program Policies and Operating Agreement"
What you should do is to find an image of the product and use Canva to easily create a stunning and engaging visual creative to showcase the product.
Pro Tip: Find and use images where the product is being used to help shoppers imagine how they will be going to use it
4. Write a "keyword loaded" description
You will need to include secondary keyword/s that are related to the product in the product description to better the chance of your pin being searched.
In our example, the secondary keyword/s could be the ISBN number, the catchphrase of the book, the edition, etc. In other words, secondary keywords are any keywords that shoppers might use to find the book.
WARNING: You MUST disclose that you are using an affiliate link because it is required by law. In addition, you don't want to mislead your reader.
5. Insert Amazon affiliate link or blog url
The most important part of this tutorial; adding your Amazon Affiliate Link to your Pin!
You have to insert your Amazon Affiliate Link in the destination link or else your pin will go nowhere, and your leads will go somewhere else to buy the item.
I am assuming that you have an Amazon Associate account and you know how to retrieve your affiliate link, so I will go ahead and skip all those but In case you don't, I got you covered.
You can check out my other article on How to Sign up for Amazon Associates and How to Download your Amazon Affiliate Link to help you get started.
6. Determine the time to publish your pin
Done!
After you set the a schedule when Pinterest will publish your pin, all that is left to do is to hit the publish button.
After that, you just created your Amazon Affiliate Link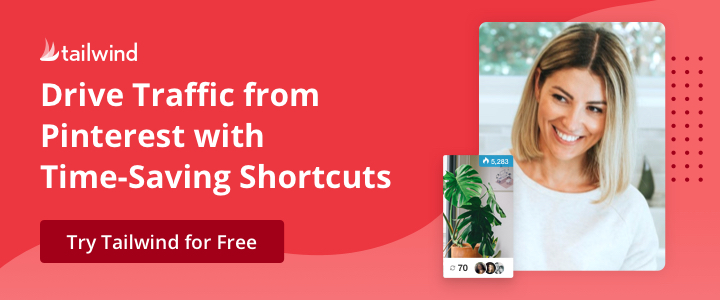 Questions, Suggestions, Feedback?
That's it! Hopefully, this article helped taught you how to add Amazon affiliate links on Pinterest.
I guess the hardest part of this make money online strategy is making sure you are complying with all the policies, but the strategy itself is pretty straight forward: find product, create a pin, insert your affiliate link, and make sure you make your pin into a "no-pin".
Those are the steps that I know to properly create Pin an Amazon affiliate link. If I missed something please let me know in the comment section. Likewise, please let me know in the comment section your questions if you have a one.
Join Our Community